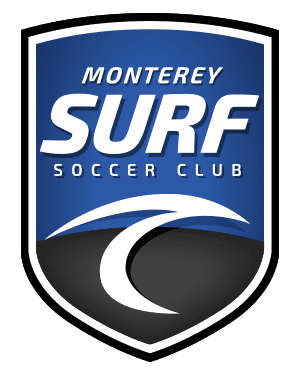 Best of the Best... Always
It's our mission to create the 'Best of the Best' experiences and opportunities for youth soccer players through our club, events and quality coaching that focuses on player development and success.
Monterey Surf's boys and girls competitive teams compete in the NorCal Premier League as well as National Premier League (NPL) and Development Player League (DPL). We are also proud partners with Surf Cup Sports and Surf Nation to ensure our players are able to train with, and compete against the best talent locally, nationally, and around the world. 
EXPERIENCES & OPPORTUNITIES
Monterey Surf staff and coaches are committed to providing our players the best experiences and opportunities to help them succeed. Being a part of Surf means that  dedicated players will have access to exclusive tournaments and showcases to help them along Surf's proven pathway to advancing their soccer development and careers. 
Monterey Surf is a player development focused club with the goal of giving our local talent the tools and opportunities they need to succeed without having to leave the community that they call home. We are confident that many players that reside in the Monterey and surrounding communities will go on to play at the next level through their involvement with Monterey Surf.
Our club is proud to be the hub for elite soccer in Monterey County, as well as a gateway for those players just beginning their soccer journey. We offer year round competitive training and experiences, as well as recreational leagues, camps, and skills clinics for players of all ages and skill levels.